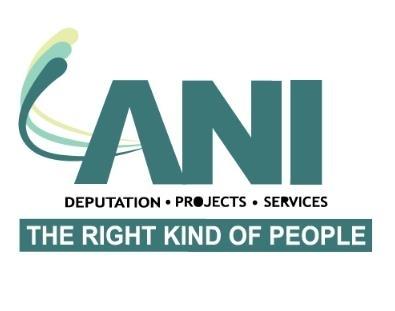 ANI Integrated Services IPO
ANI Integrated Services finally receives the approval of SEBI to come up with its public offering. The company is engaged in the business of providing manpower in the field of engineering services such as Erection and Installation of Electrical instruments, mechanical turnkey projects, operations and maintenance, commissioning assistance, shut down services and deputation of manpower. ANI Integrated Services IPO will become available to the general public from November 8, 2017.
Company Business
ANI Integrated Services company is involved in the business of providing manpower deputation services in the field of engineering services. The company not provides services within India but also provides engineering services in the international projects that took place in countries namely Thailand, UAE, Saudi Arabia, etc.
Some of the big clients of ANI Integrated services are Larsen & Turbo Industries, Tata Consultancy Engineers Limited, Reliance Industries, Nestle India, Mondelez India Foods Limited, GAIL, etc.
Company Promoters
The promoter of the company is Mr. Navin Nandkumar Korpe.
Objective of the Issue
ANI Integrated Services IPO involves both fresh issue and offer for sale. From offer for sale, company won't be receiving anything.
However, company will receive money from fresh issue and it will be utilize to fulfill the following objectives –
To fulfill the working capital requirement.
To meet the general corporate purpose.
Repayment of borrowings.
To meet the issue expenses.
ANI  – Company Financials
This is the summary of ANI Integrated Services Company's financial information of the last 5 years in consolidated form:
Summary of financial Information (Consolidated)
Particulars
For the year/period ended (in Rs. Crores)
31-Mar-17
31-Mar-16
31-Mar-15
31-Mar-14
31-Mar-13
Total Revenue
63.6
40.0
23.6
19.8
12.9
Total Expenses
51.7
37.1
21.9
18.0
11.7
Profit After Tax (PAT)
7.9
1.8
1.2
1.0
0.9
Valuation of ANI Integrated Services
Earnings Per Share (EPS): Rs 7.88
Price/Earnings (P/E) ratio: 12.69
Return on Net Worth (RONW): 55.59%
Net Asset Value (NAV): Rs 141.74 per share
ANI Integrated Services Company Issue Details
ANI Integrated Services IPO Open Date – 8 November 2017
IPO Close Date – 10 November 2017
Issue Size – 2,565,600 Equity Shares of Rs 10 amount to Rs 25.66
Fresh Issue of 1,687,200 Equity Shares of Rs 10 amount to Rs 16.87 , Offer for Sale of 878,400 Equity Shares of Rs 10 amount to Rs 8.78
Face Value – Rs 10 per share
Issue Price – Rs 100 per equity share
Lot size – 1200 shares
Minimum order quantity – 1200 shares
Listing Stock exchanges – NSE and SME
ANI Integrated Services IPO Important Dates:
IPO Opens on – November 8, 2017
IPO Closes on – November 10, 2017
Allotment of shares – to be updated
Refund process starts on –
Transfer of equity shares to Demat Account –
Listing of ANI Integrated Services IPO shares on exchanges
Trading of shares starts on –
ANI Integrated Services IPO Prospectus
ANI Integrated Services Lead Manager(s)