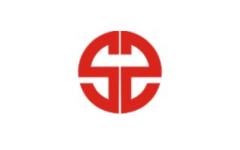 Sharika Enterprises IPO
Sharika Enterprises finally receives the approval of SEBI to come up with its public offering. The company is engaged in the business of Engineering Procurement Construction contracts,trading activities, erection services and representation services to majorly power generation, transmission and distribution sector. Furthermore, the business also includes installing of power transmission, EHV cables, designing and installing EMS and allied distribution automation equipment such as autoreclosers, fault passage indicators,etc. Sharika Enterprises IPO is opening on Nov 15, 2017. The closing date of IPO is 17 Nov, 2017.
Company Business
Sharika Enterprises company provides following services –
Engineering Procurement Constructions
Representative services
Other consultancy services
The company main base is in Noida and have assembling unit in the state of Jammu and Kashmir.
Company Promoters
The promoter of the company are Mr. Rajinder Kaul, Mr. Ravinder Bhan and Mr. Arun Kaul.
Objective of the Issue
The objective of the issue are as follows –
To fund the working capital requirements of the company.
For meeting the general corporate expenses.
For funding the issue expenses.
Sharika Enterprises – Company Financials
This is the summary of Sharika Enterprises Company's financial information of the last 2 years in consolidated form:
Summary of financial Information (Consolidated)
Particulars
For the year/period ended (in Rs. Crores)
31-Mar-17
31-Mar-16
Total Revenue
18.8
12.3
Total Expenses
15.4
11.0
Profit After Tax (PAT)
2.2
0.8
Valuation of Sharika Enterprises
Earnings Per Share (EPS): Rs 2.65
Price/Earnings (P/E) ratio: 16.20
Return on Net Worth (RONW): 20.22%
Net Asset Value (NAV): Rs 13.12 per share
Sharika Enterprises Company Issue Details
Vertoz Advertising IPO Open Date – 15 November 2017
IPO Close Date – 17 November 2017
Issue Size – 3,225,000 Equity Shares of Rs 10 aggregating up to Rs 13.87 Cr
›  Fresh Issue of 3,225,000 Equity Shares of Rs 10 aggregating up to Rs 13.87 Cr
Face Value – Rs 10 per share
Issue Price – Rs 43 per equity share
Lot size – 
Minimum order quantity – 
Listing Stock exchanges – NSE and SME
Sharika Enterprises Advertising IPO Important Dates:
IPO Opens on – November 15, 2017
IPO Closes on – November 17, 2017
Allotment of shares – to be updated
Refund process starts on –
Transfer of equity shares to Demat Account –
Listing of Vertoz Advertising IPO shares on exchanges
Trading of shares starts on –
Sharika Enterprises IPO Prospectus
Sharika Enterprises Lead Manager(s)